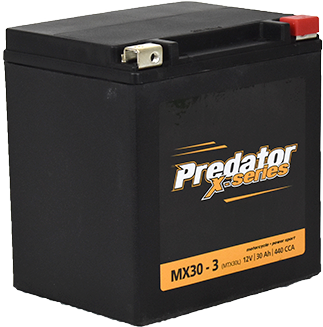 Predator batteries are manufactured in a modern South Korean factory using the latest technologies and techniques. Each battery in the range is maintenance-free and complies with all New Zealand standards.
Predator batteries are also well known for their standard of quality. Unlike some other brands of battery, Predator doesn't test small batches of the batteries it produces. Instead, every single battery that rolls off its production line is tested for performance as well as capacity output, leakage, and resistance.
At Battery Bill, we are a leading supplier of Predator batteries. Please contact us today to get a quote.
To get a quote for the predator Batteries you need, or if you have a question, please contact us today by calling 0800 637 384